Battery blinds
First Choice Blinds wireless battery roller blinds have a 5 year battery life or can be recharged by the sun.
The batteries and all electric parts are hidden inside the roller blind.
The blinds can be operated by remote control as well as by hand.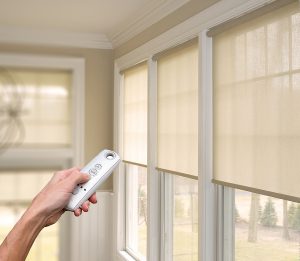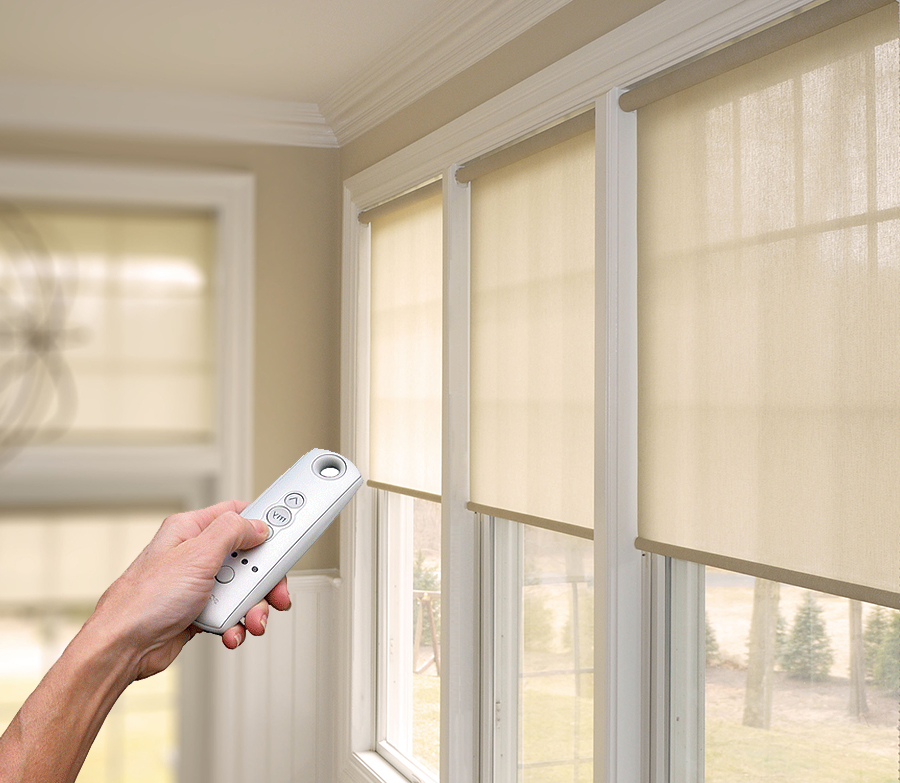 Benefits
Convenience
With the simple touch of a button you can move your blind or curtain to whatever position you like. You can also add sensors and timers so your products work for you even when you're not at home
Energy Efficiency
Reduce your energy usage by controlling the amount of heat and light entering your home. Keep your home cool in summer by reflecting the harsh heat of the sun but allow the sun in during winter to enjoy natural warmth and light
Longer Lifespan
First Choice Blinds  smooth and controlled operation of blinds ensures both maximum functionality and a longer lifespan of the product
Safety
Loose cords and chains are a danger to young children. With First Choice Blinds automated blinds the cords and chains are completely removed, providing peace of mind for you and a safer environment for your children
Quiet and Discreet
First Choice Blinds Dublin's leading motors are fully concealed inside the tube of the blind.
With the simple press of the remote control you will enjoy the ambience and impress your guests with a quiet and sophisticated automated blind system
MOTION connectivity devices allow to seamlessly connect motorised blinds to smart home and building applications.
Smart blinds help to regulate the climate, save energy and find the right balance between daylight, protection and privacy.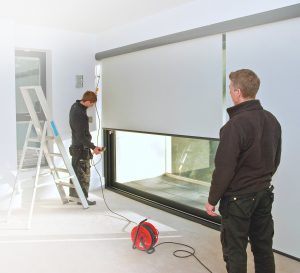 SMART HOMES
The MOTION Wi-Fi bridge is the heart of the automated blinds network at home. The bridge unlocks endless possibilities through the MOTION app. A cloud connection with leading smart speaker technologies Amazon Alexa and Google Assistant enables voice control. For the purpose of fully automated control, the MOTION program is connected to the free web-based service IFTTT which allows self-regulating interaction between MOTION motorised blinds and other smart devices and applications by means of applets.
Do you want to know more about controlling MOTION blinds with Amazon Alexa, Google Assistant or IFTTT? Click on one of the buttons below.
WANT TO KNOW MORE ABOUT OUR CONNECTIVITY SOLUTIONS?