At First Choice Blinds work with some of Ireland's biggest and most progressive companies. These companies operate in the fields of medicine, fitness, and the automotive and hospitality sectors. We would be honoured to add your company to our list of corporate clients.
Our focus is on providing the perfect window treatments for you, your building and your business. We focus is on quality, reliability, safety and customer service.

Designed for the Healthcare Markets
First Choice Blinds are uniquely qualified to provide high quality specialist blinds designed for the healthcare market. We offer flame retardant blinds with an anti-bacterial surface.
The soft furnishing solutions are hygienic, washable and practical. First Choice Blinds has experience in providing durable solutions for wards, waiting rooms, nursing homes, offices and patient rooms.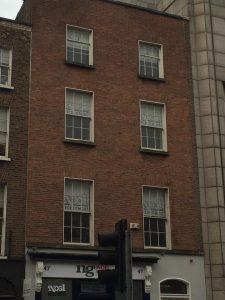 At First Choice Blinds, having worked with many offices throughout Dublin, we understand the importance of a comfortable working environment for improving working performance, motivation and productivity. It is vital for you to guarantee perfect screening and glare protection from the start to finish in every working day and First Choice Blinds takes this into account. We ensure this is taken car of with the relevant exposure value of the materials we use in our blinds.
Our products are high quality, durable and meet EU safety standards. When providing blinds and window solutions for our clients, we take into consideration issues such as versatility, heat regulation, noise reduction, adjustable brightness and automation. When company owners are looking for Office Blinds in Dublin, they call us.
Unlike most company's we manufacture all our roller blinds manual and motorised.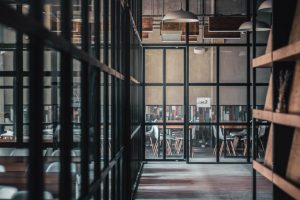 Nursing Home Blinds, Safe, Durable & Stylish.
As commercial blinds specialists in Ireland First Choice Blinds understand your needs.  We offer the latest technology and products available in window solutions. We understand that not all businesses are the same and we provide a high quality service and products suitable to your budget.
First Choice Blinds' clients come from a diverse range of industries; from healthcare facilities to restaurants, and showrooms to office buildings. Our world-class blinds, from components to fabrics, are tailored for your project, whether it is a small waiting room or a large production facility.
And all are manufactured in our state of art factory.
School Blinds By First Choice Blinds
First Choice Blinds offer the education sector a complete package of specialist blinds. All of our products are fitted with child safety devices. Fabrics are not only flame retardant but also durable and practical. First Choice Blinds provide specialist blinds, all custom made, to cover angular, sloping, roof lights and windows where blackout is required.
Our Blinds are:
Safe, Durable, Practical, A
ffordable and Stylish
CALL NOW 01-4416366