First Choice Blinds supply all over Dublin and surrounding areas motorised and manual blinds.
At First choice blinds we have a rechargeable motorised blind that you simply charge with your USB once a year ( Yes that simple )
We supply Coulisse motors and all Smartshade fabrics.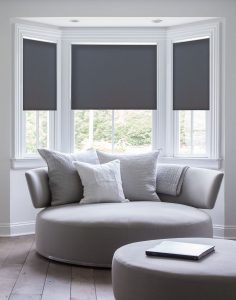 We are a fully insured ans C2 registered company supplying both the Domestic and commercial market.
First Choice blinds offer a 5 Year warranty on our motorised blinds.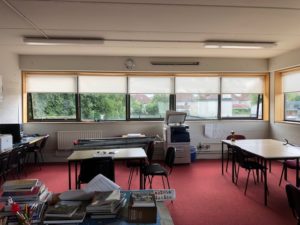 Rechargeable Operation from First Choice Blinds

Cost effective motorisation of blinds can also be provided with ingenious battery operated systems which also eliminate the need to pre-wire the installation and mean a simple, cost effective solution can be offered should wiring not be possible.
Child Safe
Motorisation offers the best Child Safe solution for blind operation in your home
Ease of Use
Motorised blinds can operated with remote controls or easily be programmed to operate automatically giving you privacy when you want it and with a timer attached you can set your blinds to close automatically when you're not at home, to give you peace of mind.
Electric blinds and curtains are perfect for hard to reach places. One handset can operate blinds in the same room at the same time, and with a timer, you can let the system do everything for you.
With a choice of remotes and stylish wall switches, you decide whether you want to control all your blinds from the comfort of your sofa with a remote or keep switches out of reach of an inquisitive toddler.
We also offer Alexa voice control

MOTORISED BLINDS all over Dublin

We supply a wide variety of electric motorised blinds in a huge range of styles, designs and finishes.

The motorised blind can be individually controlled and operated via a wall mounted switch or a remote control handset, or even programmed to operate at certain times.

Motorised blinds are ideal for conservatories, especially where you have roof blinds.

We use exclusively Coulisse motors and they have a 5 year warranty.