First Choice Blinds friction roller blinds, also known as roller blinds or spring-loaded blinds, are a type of window covering that operates using a spring mechanism. They are a simple and cost-effective option for light control and privacy.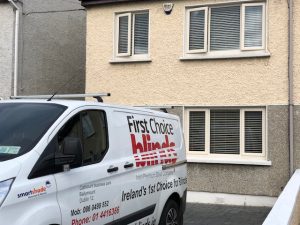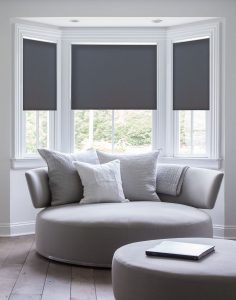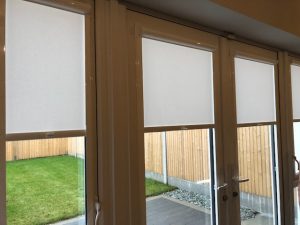 Friction roller blinds consist of a fabric panel mounted on a roller tube at the top of the window. The roller tube contains a coiled spring that is tensioned when the blind is pulled down and locked into place. The spring tension allows the blind to be easily raised or lowered by pulling on the bottom hem of the fabric.
These blinds are operated manually, and there are no cords or chains involved. The spring mechanism provides a smooth and controlled movement, allowing the blind to be positioned at various heights to control the amount of light entering the room.
First Choice Blinds friction roller blinds come in a variety of fabrics, colors, and patterns, offering options to suit different decor styles. They are often used in kitchens, bathrooms, and small windows where simplicity and functionality are desired.
Installation of friction roller blinds is typically straightforward. The blind is mounted either inside the window recess or on the wall above the window, depending on the available space and personal preference. The necessary hardware, including brackets and screws, is usually provided with the blinds.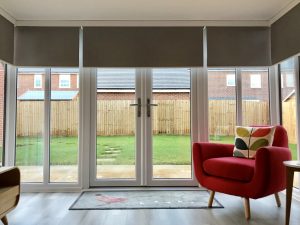 It's important to note that friction roller blinds are best suited for lightweight fabrics and smaller window sizes. If you have larger windows or heavier fabrics, it may be advisable to consider alternative window covering options, such as chain-operated roller blinds or motorized blinds.
Overall,First Choice Blinds friction roller blinds are a practical and economical choice for those looking for a straightforward and easy-to-use window covering solution. They provide privacy, light control, and can be a stylish addition to your home or office space
First Choice Blinds cover all of Dublin like Lucan, Palmerstown & Adamstown · Clondalkin, Clonburris & Grange Castle · Naas Road · Citywest, Saggart, Rathcoole & Newcastle · Tallaght.