Roller blinds From First Choice Blinds
With their sleek and simple lines, made-to-measure Roller blinds are an easy way to transform any room.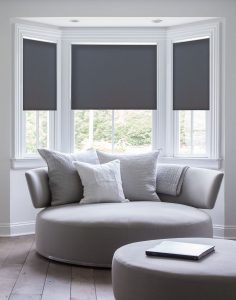 What are Roller blinds?
A Roller blind is a single piece of fabric which wraps around a casing and fits into the top of your window frame, either within or outside of your window recess.
The Roller blind is operated by a pull cord attached to the bottom of the blind or by a sidewinding chain mechanism attached to the blind casing.
Motorised controls are also available from First Choice Blinds giving you the option to open and close your blinds remotely.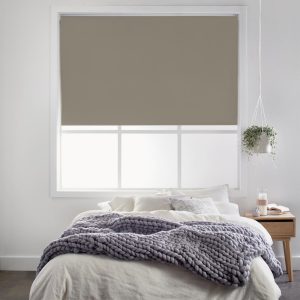 Why choose Roller blinds From First Choice Blinds?

One of the most versatile blind types, Roller blinds come in a range of finishes that make them ideal for use in different environments
. Blackout, moisture-resistant and flame retardant options mean that these blinds are supremely practical.
We also supply and install full blackout cassette blinds But that's just the start.
Roller blinds come in a wide range of colours, designs and fabrics, giving you hundreds of gorgeous looks to choose from. In fact, a stylish Roller blind is one of the quickest and simplest ways to really transform a room.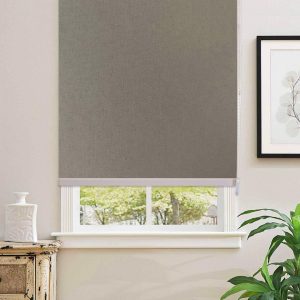 Sit back, relax. Let us do it all.
All expertly measured
We do the measuring and advise you on the perfect solution for your window
All tailor-made for you
All our products are made to order for an exact fit
All fitted to perfection
We do the fitting, and all our products are fully guaranteed
CALL NOW 01-4416366