Screen blinds from First Choice Blinds are the perfect solution for those windows where at certain points of the day the sun glare just gets a bit too much and is hard to manage! The fabric used in screen blinds ensures full protection against heat penetration and sun glare, without sacrificing your view.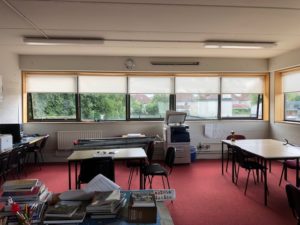 Screen blinds are not completely see through. The blinds are designed in such a way while they provide ultimate UV protection, they also allow the light to filter through. However it is not possible to see directly through the blind fabric from the outside, so you can rest assured that total privacy is maintained if the blinds are closed.
A darker coloured screen blind provides a more transparent view to the outside. A lighter coloured blind provides more privacy.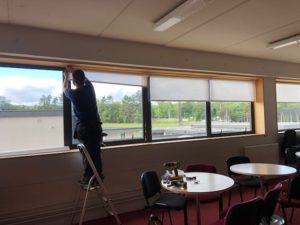 Screen Blinds are composed of a specific PVC coating. They are woven in such a way to allow light penetration and heat absorption. They reduce heat transfer through windows by reducing solar heat gain in the room and blocking harmful UV rays. First Choice Blinds (3% Open Weave) screen fabric has a UV Block of 96% and is available in 6 colours.
Also available in 5%,10% and can be motorised or manual.
CALL NOW FOR MORE INFO 01-4416366