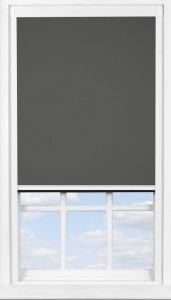 First Choice Blinds Cassette Blinds
                                                          Our Cassette Blinds
First Choice Blinds Cassette Blinds are fully integrated into the window enabling full operation of the window even when the blind is lowered.
When the blind is open the rolled fabric is hidden in an aluminium cassette secured to the top of the window and when closed the side tracks hold the fabric in place leaving the window free for use.
Cassette Blackout Blinds by First Choice  Blinds especially relevant in darkening a room where light presents a problem.
Our unique cassette roller blinds system to block out light. Fabric is enclosed within a cassette profile. Aluminium, covers the profile in three colours, cream, white or silver.
The cassette blinds head rail has a height of 60 mm at the front and a depth of 45 mm.  Inside the head rail, a spring tension system plays a key part in the blinds operation.  The cassette blackout blinds side channels/tracks/frames are 40 mm wide. Additionally, these are the smaller cassette blinds can't be reversed rolled.
The cassette blinds provides a blackout blinds solution in domestic homes that are almost total blackout blinds. Of particular note, the cassette blinds are award winning providing an aid to sleep. In addition, these blackout blinds for cinema rooms provides an effective solution. The cassette blinds are a perfect choice as domestic window blinds. In order to fit in a commercial setting a fire retardant fabric is essential. For a bathroom, a PVC fabric is a must. In essence these are framed blackout blinds.