Welcome to WordPress. This is your first post. Edit or delete it, then start writing!
Our product range comprises systems, fabrics and materials. The systems have a modular structure, a clean design and have been especially developed for easy assembly, installation and user-friendliness. The collections are innovative and exceptionally wide. The variety in systems, colors, materials and designs offer endless possibilities for every functionality, atmosphere and style.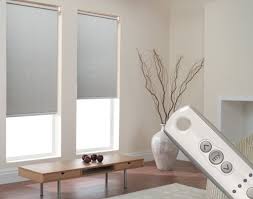 With their endless possibilities when it comes to style and functionality, roller blinds are the most popular shading product in the world. Roller blinds are not only perfect in the living room, but also for your bedroom or bathroom. First Choice Blinds extensive collection for roller blinds offers a wide range of colors, qualities and designs, which brings a solution for every style and taste.
In addition to the exceptional collection of roller blind fabrics, we offer various types of roller blind systems that are completely child safe and easy to install and use. Our hardware is of sleek design and available in colors to match the collection. The system is super easy to install and operate and lets you enjoy the simplicity of motorized blinds. With these endless options in collections, systems and automation, you will find the perfect roller blind solution for every situation.
Wireless is flawless. Today's architecture requires products designed for convenience and concealed technology. The First Choice Blinds battery-operated roller blind combines wireless shading at the push of a button within a stylish system.