First Choice Blinds smart window blinds, also known as smart shades or smart motorised blinds, are window coverings that can be controlled remotely or automated through the use of technology. These blinds incorporate smart features that allow you to control them using a smartphone, voice commands, or preset schedules.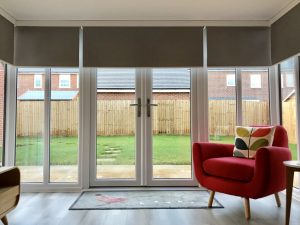 Remote control:First Choice Blinds Smart blinds can be controlled remotely using a smartphone app. You can open, close, or adjust the blinds from anywhere, even when you're not at home.
Automation and scheduling: With smart blinds, you can set schedules to open or close them at specific times. This feature enables you to automate your blinds to match your daily routine or create an illusion of occupancy when you're away.
Voice control: Many smart blinds are compatible with voice assistants such as Amazon Alexa, Google Assistant, or Apple Siri. You can use voice commands to operate the blinds without needing to reach for your phone or manually adjust them.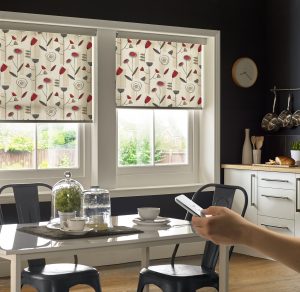 Energy efficiency:First Choice Blinds Smart blinds can contribute to energy efficiency by managing the amount of sunlight entering your home. You can program them to close during the hottest parts of the day to reduce heat gain, or open them to take advantage of natural light and heat during colder periods.Privacy and security: By automating your blinds, you can maintain privacy by keeping them closed when needed. Additionally, when you're away, scheduled opening and closing of the blinds can give the appearance that someone is home, enhancing securityIntegration with smart home systems: Smart blinds can integrate with other smart home devices and systems. For example, you can link them to your smart lighting system, so the blinds adjust automatically based on the lighting conditions in the room.
Light and privacy control: Depending on the type of smart blinds you choose, you may have additional control over the amount of light that enters a room. Some blinds can be adjusted to different positions to allow partial sunlight or full darkness.
Motorised operation:First Choice Blinds Smart blinds often come with built-in motors that allow smooth and quiet operation. You can raise, lower, or tilt the blinds with minimal effort and noise.
Remote monitoring and feedback: Some advanced smart blind systems provide information on factors like energy savings, sunlight exposure, or temperature control. This feedback can help you make informed decisions regarding your blinds' usage.
Compatibility with existing blinds: In many cases, you can retrofit your existing window blinds with First Choice Blinds smart blind technology. This allows you to upgrade your window coverings without the need for a complete replacement.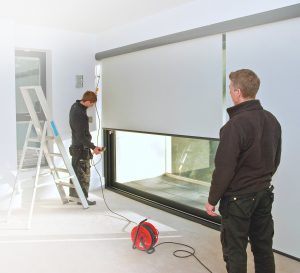 First Choice Blinds Smart window blinds offer convenience, energy efficiency, and customization options that traditional blinds cannot provide. They can enhance your home automation setup and make your living spaces more comfortable and functional.
Call now 01-4416366
Based in South Dublin we cover all of Dulin and surrounding areas like
Tallaght
Rathfarnham
Templeogue
Dundrum
Sandyford
Stillorgan
Blackrock
Dun Laoghaire
Killiney
Dalkey
Ballybrack
Shankill
Rathmines
Ranelagh
Ballsbridge
Donnybrook
Terenure
Clonskeagh
Rathgar
Walkinstown