First Choice Blinds wood Venetian window blinds are a popular type of window covering that consists of horizontal slats made of wood. These blinds are designed to provide privacy and control the amount of light entering a room. Here are some key features and information about wood Venetian window blinds: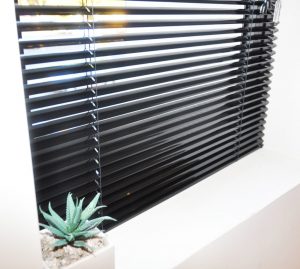 First Choice Blinds wood Venetian blinds are typically made from high-quality hardwood such as cedar. These materials are chosen for their durability, natural beauty, and ability to withstand humidity and temperature changes.
Wood Venetian blinds come in various slat sizes, ranging from narrow slats of around 1 inch to wider slats of 2.5 inches or more. The choice of slat size depends on personal preference and the size of the window.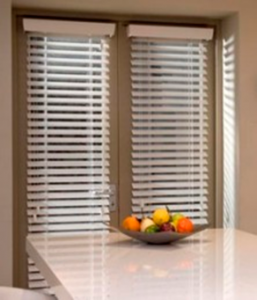 Operation: Wood Venetian blinds can be operated using a cord system or a wand mechanism. The cord system allows you to raise or lower the blinds and adjust the tilt of the slats, while the wand mechanism controls the tilt of the slats only.Light Control and Privacy: One of the main advantages of wood Venetian blinds is their ability to provide precise control over the amount of light entering a room. By adjusting the slats, you can angle them to allow diffused light or completely close them for privacy.
Insulation: Wood is a natural insulator, so wood Venetian blinds can help regulate the temperature in a room. They can provide insulation by blocking direct sunlight and reducing heat transfer through the window.
Aesthetics:First Choice Blinds Wood Venetian blinds add a touch of elegance and warmth to any space. They are available in a wide range of colors and finishes, allowing you to choose a style that complements your interior décor.
Maintenance: Wood blinds require regular maintenance to keep them in good condition. Dusting with a soft cloth or using a vacuum cleaner with a brush attachment can help remove dust and debris. Avoid using water or harsh chemicals on the wood as they can damage the finish.
Customization: Wood Venetian blinds can be customized to fit windows of different sizes and shapes. They can also be tailored to match specific design requirements, such as stained or painted finishes.
When purchasing wood Venetian blinds, it's advisable to measure your windows accurately or consult First Choice Blinds professionals to ensure a proper fit. Additionally, consider factors such as the orientation of the window, the desired level of light control, and the overall style you want to achieve in your space.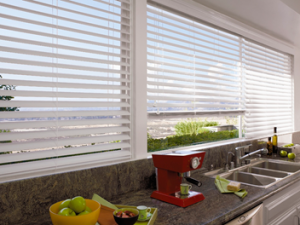 We cover all Dublin like
Tallaght
Rathfarnham
Templeogue
Dundrum
Sandyford
Stillorgan
Blackrock
Dun Laoghaire
Killiney
Dalkey
Ballybrack
Shankill
Rathmines
Ranelagh
Ballsbridge
Donnybrook
Terenure
Clonskeagh
Rathgar
Walkinstown